Android is a nice playground for smartphones. We all know it is a pretty good operating system for smartphones. It is an open-source operating system with tons of great features. The high-quality cameras are the main attraction of these Android-based devices.
Cameras are an important gadget. However, they can be too bulky. These days most of the people are using their smartphone cameras to capture their precious moments. This amazing feature is quite handy to take images on the go. Never miss any moment happened in your life.
It is a good thing that today, our smartphones can be turned into a great camera. It is very convenient and very easy to carry. If you want more than what your phone's camera has to offer, that's no problem. There are many camera apps for Android are free today that you can simply download and use.
Capture your life in High quality by selecting a simple camera app for Android. In this article, we selected the best camera apps for Android sorted by the best quality, details, and features so that you can enjoy them on your phone.
Best Camera Apps For Android – Handpicked by our Experts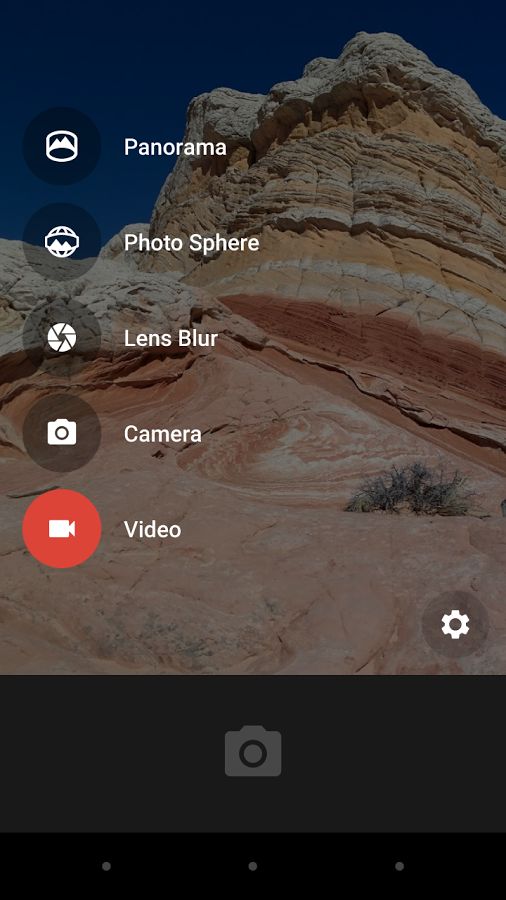 1. Google Camera
Never miss even a single moment in your life. Capture all the memorable moments in your with amazing Google Camera app. The Never miss a moment with Google Camera's latest speed improvement and take fantastic pictures with new features such as auto-HDR+, Fast Switching, Slow motion video capture etc. The new Google product is gonna take down all the other siblings on the go. As usual, we may expect something big from google. But a small drawback of the app is that it needs, at least, the Android 6.0 Marshmallow OS or above. So the previous android users can't enjoy the app. It is the best camera app for Android.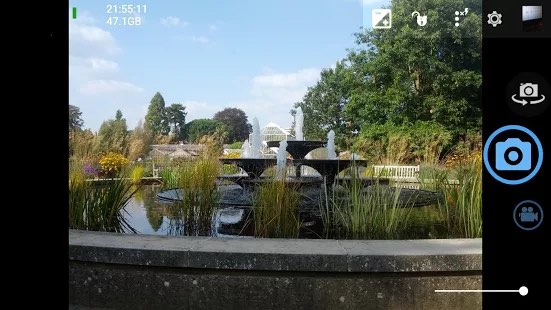 2. Open Camera
You'll enjoy using this camera app because it is totally free, open-source, and you don't have to worry about the ads distracting you. It has a wide variety of features including voice controls, specialized shots, manual controls for the camera, and auto-stabilization. This app is surely one of the most reliable camera apps that you can find.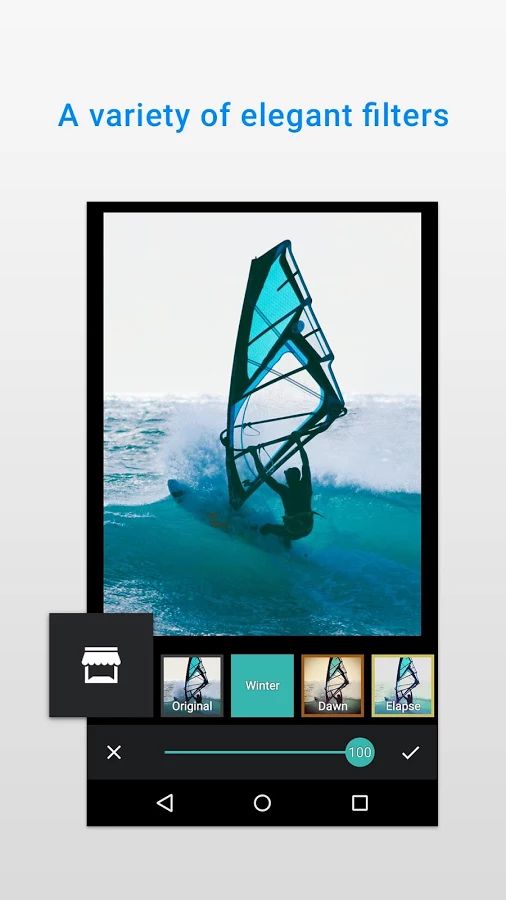 3. Z Camera
Z camera is a great competitor to the Google Camera. With its endless features and effects, The Z Camera trying to dominate the first place of the best camera apps list. The app has some unique features like Tilt-Shift which let you control perfect lens blur. You can take the photos within a second with the fast capture technology in this app. It provides good image quality with a great noise reduction. 100's of effects used, can make your images eye-catching. Never depend on any photo editors, Just change the effects and enjoy the Photos.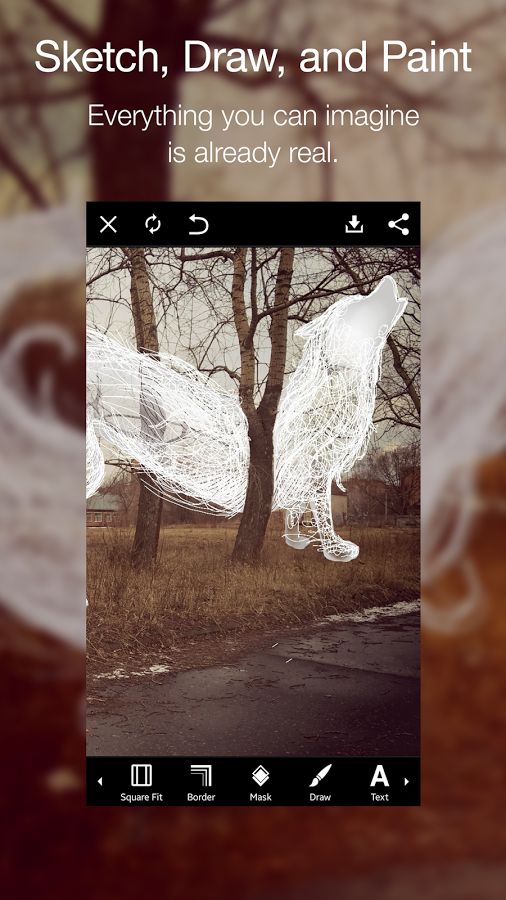 4. PicsArt Photo Studio
PicsArt is a popular app with over 250millions+ installs, It sounds great. The main reason for this popularity is the incredible features of this app. You will never miss a single chance to make your images perfect. Hundreds of great tools are available in this mighty app. A number of Effects, Filters, Tools and everything combines to make the app a perfect fit for all your needs. More than all of this, The pics art has a community of creative work on it.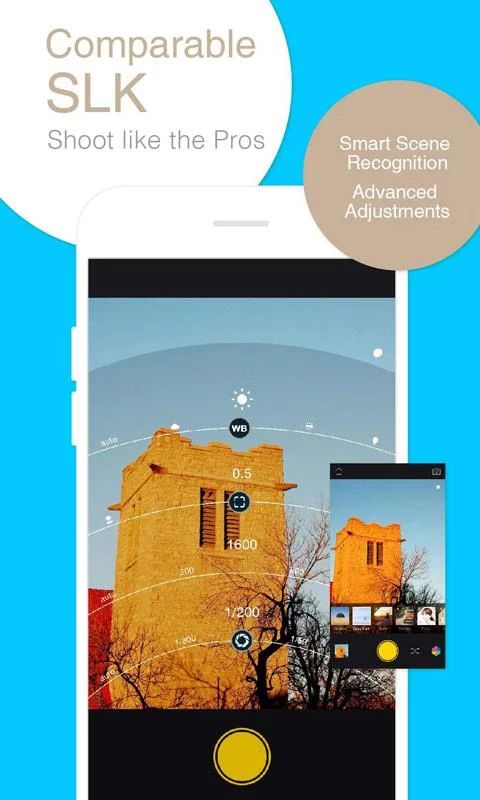 5. Camera360 Ultimate
Camera360 is another popular app with millions of users. If you are not ready to settle in an ordinary camera and wants something more from it, Camera360 is the best option for you. The Camera360 contains so many features like 3D facial and Anti-noise filter. The online warehouse provided by the Camera360 has some voting and commenting systems. Each one of your photos will be popular in the community. Like any other camera apps, it also consists of so many features like 100's of effects and filters.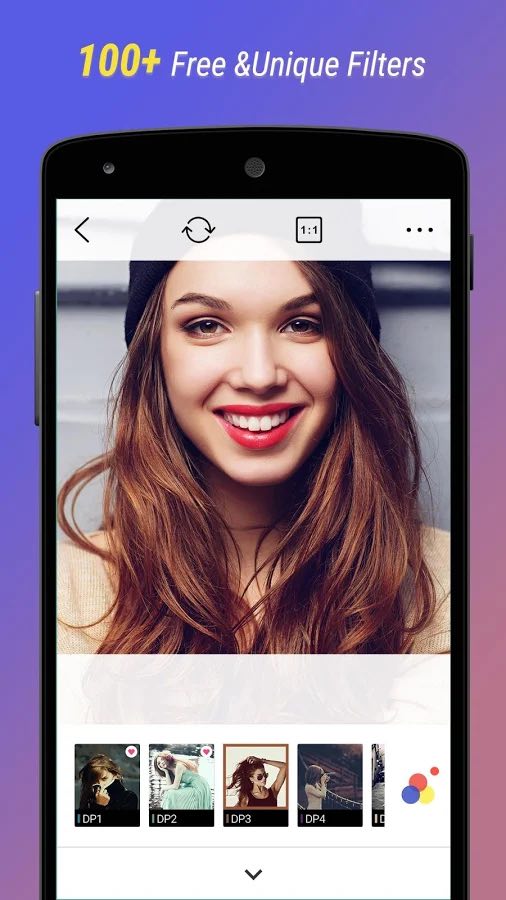 6. BestMe Selfie Camera
This is an app that you can use for free. As the name suggests, you'll be able to get the best selfies with this app. BestMe Selfie Camera has many features including selfie stick support, blur effects, emojis and vignettes, stickers, as well as real-time filters. You'll be sure that you'll be sharing the best selfies on your social media profiles using this app.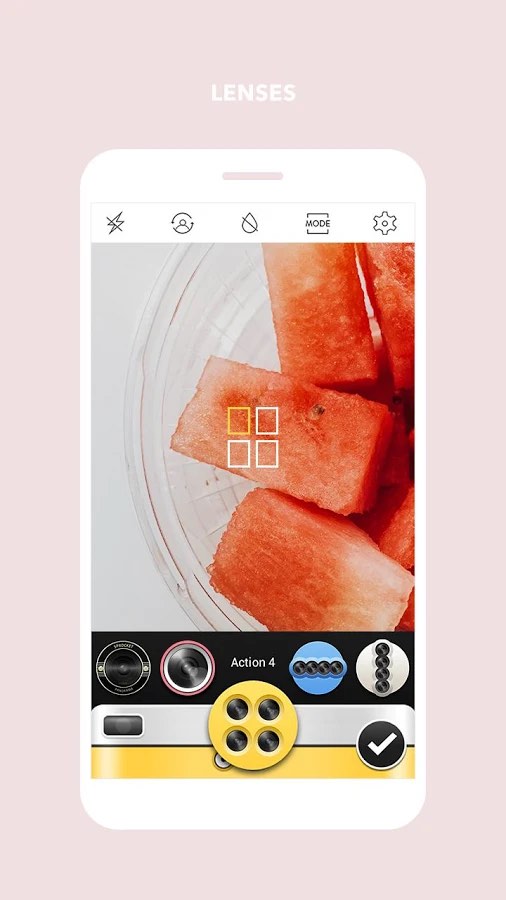 7. Cymera Editor
Cymera Editor is a quite decent app for capturing your moments with some extra features and effects. The simple and elegant features can provide the maximum possible quality of your images. The camera has all the basic features like any other usual camera apps. The simple drag to switch between the video and image mode, The Zooming gesture and Double-tap auto-focus. All are combined with this app. It has camera-oriented features like collage maker, Live filter, makeup style, selfie sticker, healthy skin feature and many more.
8. Camera MX
This app is one of the older apps out there, but it is still popular among users. It has many features including support for 16:9 aspect ratios, scene modes, Live Shot mode, and many others. You can also make use of different video and photo editing tools, allowing you to adjust the temperature, saturation, contrast, rotation, and brightness. You will have a great time capturing the best shots as well as editing them with the Camera MX.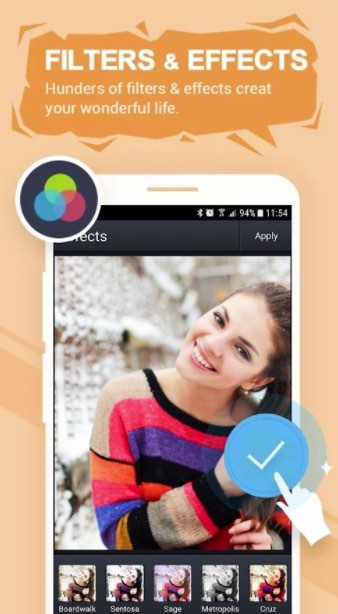 9. Candy Camera
Candy Camera is one of the most famous camera apps out there. It is fairly new, yet it already has over a hundred million installs. With this app, you have the choice of many filters. You can simply swipe to choose which one you want. It also has many different editing tools including lipstick and concealer options. Not only that, but you can also make use of the collage mode and stickers. It's one of the most decent and easy to use camera apps that you can download.

10. Cardboard Camera
Yet another free camera app, the Cardboard Camera is one of the most competent apps that can give you 360-degree photos. You'll surely enjoy taking 360-degree photos with this app. Along with this app is a gallery where you can view your photos is 360. Now you can capture the full picture when it comes to landscapes and great group photos.
Now you have 10 choices for the best camera apps for your Android smartphones. Take the time to try them out so you'll see which ones will fit your needs best. They all can be used for free. These apps have the best features for your selfies and group photos. There is certainly a camera app that will provide you with the features that you are looking for.
Please do share your views in the comment box below.